Products
High quality, high demand, consumable products and/or services.

Our Products: The Most Important Ingredient for Success.
Our products are the foundation of our company. They are exclusive, patented and people want them and need them. People see and feel the difference from our products right away. They get excited about them and they tell others about good nutrition, anti-aging and optimal health etc. As the facts pour in, people all over the world are striving to stay young and healthy through good nutrition.
Medical studies estimate that:

70% of our visits to doctor for fatigue, stress, stomach upset to more serious maladies are nutritionally triggered problems.

70% of all deaths are because of life style diseases related to heart, cancer and stroke.

50% of these are nutritionally related.

The problem is not only what we are eating, it's also, that we are having problems in absorbing what we eat - even if it's healthy! Most people are generally aware of these facts and are trying to act on them - but there's a problem! People love to eat!

The answer is 'OUR PRODUCTS!'.

"Herbalife sponsors more than 150 world-class athletes, over 60 professional teams and leagues, six National Olympic Committees and many events across the world that exemplify our commitment to a healthy active life supported
by good nutrition. Herbalife is the official nutrition sponsor of soccer star Cristiano Ronaldo, and
the presenting sponsor and official nutrition partner of the Los Angeles Galaxy".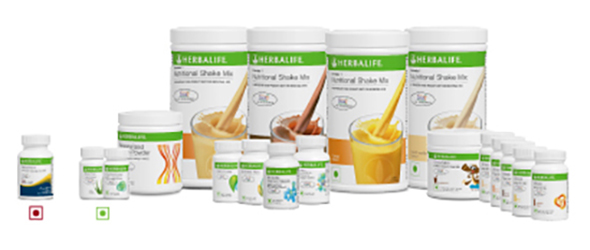 Herbalife has an answer to your everyday nutritional needs with high quality, science-based solutions.
Our products are a result of breakthroughs in nutritional science. Our international team of scientists and doctors have spent many years and millions of dollars staying at the forefront of the industry. Referrals are a large part of our business because of the results. It's incredibly exciting to have products that retail so easily and the best part is, people reorder monthly. Our products in this line including foods and supplements help people burn excess fat and give lots of energy. To know more about our products, log on to http://products.herbalife.co.in.
Herbalife sponsors professional athletes who reflect its commitment to excellence, health and active lifestyle. Our company-sponsored athletes use Herbalife products on a daily basis to help them excel on an elite level. For these athletes, high-performance nutrition is a necessity, and Herbalife is proud to be a part of their success. View Herbalife sponsored atheletes on http://sports.herbalife.com/en-us/biographies/athletes.htm.
We Can Help You Make Your Dreams Come True.
DISCLAIMER:
The products shown in the pictures are "NOT FOR MEDICINAL USE".

These products are 100% Pure Vegetarian as claimed by Herbalife International Ltd.

These products are not intended to diagnose, treat, cure or prevent any disease.

The results of these products will vary from person to person.

The results of business opportunity with Herbalife International Ltd. will also vary from person to person.